Brenda Iovino
In The Shadow of You Iovino's storytelling is quite interesting and insightful. The topic is both exciting and new, as the plot takes the reader into past lives and experiences. The balance between these glimpses into another world and the contemporary one, make this book quite unique.

John D Trudel
Intense and realistic, with high concepts and sympathetic characters, God's House is frighteningly possible.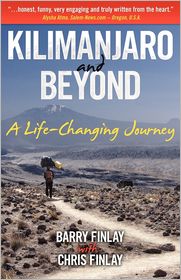 Barry Finlay with Chris Finlay
"Finlay shares his story of self discovery and challenge against the backdrop of climbing Africa's highest peak: Kilimanjaro. His story is a descriptive illustration of the difficulties of climbing to high-altitude, and the lessons he learns along the way. Although not a climbers guide, one should always seek input from experts and professionals before embarking on an expedition, this book conveys Finlay's personal experience and connects to the reader with the smart use of a diary voice."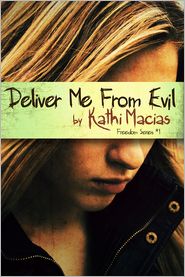 Kathi Macias
Kathi Macias is a multi-award winning writer who has authored more than 30 books and ghostwritten several others. A former newspaper columnist and string reporter, Kathi has taught creative and business writing in various venues and has been a guest on many radio and television programs.
Dr. Joseph A. Williams
Who Do You See in the Mirror? is a story about changing workplace behavior from irresponsible into responsible. All organizations need responsible members, on every rung of the ladder, to ensure success and avoid failure. The author's innovative Human CABLE System (HCS) is a model for changing irresponsible behavior into responsible behavior, based on a real-life commonsense approach.
R. A. Kuffel
Crafting a Successful Career
Using a step-by-step approach, discover a strategy to craft a successful career, maximize your success and win in a way that is meaningful for you. The author begins his roadmap with a challenge for you to create your own definition of success-the only definition that matters.
Cynthia L. Cooper
"Thought-provoking without being abstract, historical without being condescending, Silence Not is a heady, beautifully written play. Worth reading several times, it strikes a lovely balance between poetry and reality..."
Reid Lance Rosenthal
"The book is riveting and the story line captivating. I didn't want to put the book down once I was started. I have never read Romance or Western novels and I thought this read would be a stretch for me but as I got into the story I immediately became engaged and found myself immersed in each word as the tale, the characters and their lives unfolded." --Karen Mayfield, Msc.CC, National bestselling author of Wake Up Women BE Happy Healthy & Wealthy, and co-creator for Wake up Women book series


"surpasses Lonesome Dove...five stars are not enough.One book is not enough..." ~ Eve Paludan Twice #1 National Best Selling Author
"...This book is a thriller that will captivate all World War II fans as it is based in fact and is an engrossing play on the Nazis in post war Germany . ...Mr. Greene is right up there with John LeCarre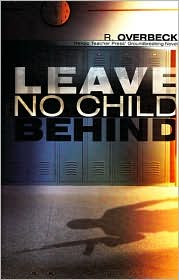 R. Overbeck
LEAVE NO CHILD BEHIND
"…a fast-paced thriller that weaves the economy, international terrorism and homegrown heroism into a telling tale"
p.m. terrell
"With an amazing attention to detail, internationally acclaimed author p.m.terrell brings a new level of excellence to historical fiction!"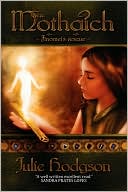 Julie Hodgson
"Imaginative" So beautiful and imaginative, could not put the book down from first page to last, love the characters, Very cool book to read..."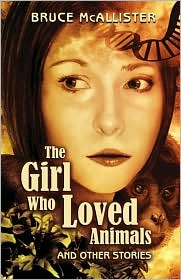 Bruce McAllister
"In stories spanning his career, McAllister creates characters and places with haunting presence . . . distinguished by a stunning array of ideas and a depth of characterization that is impressive. " —Booklist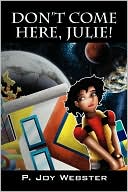 P. Joy Webster

After a very intense year at boarding school,
Julie's tired and misses her mom, Eva. Eva's just received a promotion -
she is the Earth's Ambassador to Norandia, a new member planet
of the Interplanetary Council.
Julie's dying for summer vacation to come,
so that she can visit her mom and see this mysterious planet.
Read the Interview
Diana M. Raab
Regina's Closet: Finding My Grandmother's Secret Journal(2007) is the recipient of The 2009 Mom's Choice Award for Adult Non-Fiction, the 2009 National Indie Award for Excellence in Memoir, as well as other high honors.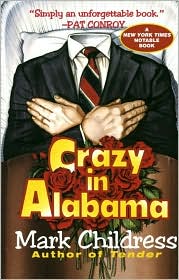 Mark Childress
A Literary Guild Featured Alternate. Rights bought by Don Johnson for a film starring Melanie Griffith. "Comic, tragic and, most of all, moving.
A. Shane Etter
"Shane has crafted a great first book! He has written a fast paced story that allows you to suspend disbelief and enjoy the story! I look forward to his next book!"
Alice M. Flynn
Unforgettable is a fascinating and engaging read about the life of Doctor Thomas Flynn written by his daughter Alice. The well researched book provides the reader with a remarkable look into life as a youngster growing up in New York City in the 20's, and offers an amazingly in depth window into the life of soldiers fighting in the trenches during WWII.
Paula Paul
All that she did was done for love...

Martin Kerkhof

The reader feedback on CHAKA has been great. All thoroughly enjoyed it, finding it exciting how it gets under the skin. It is a very visual work and most readers said it would make a great movie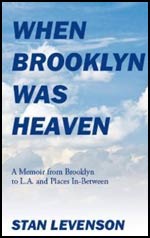 Stan Levenson
World-renowned fundraising guru Stan Levenson takes readers on a loving and carefree thirty-year journey -- propelled solely by his own determination and sheer chutzpah -- starting in Depression era Brooklyn and continuing a lifestyle that crisscrossed the continent and the globe helping students, parents, and teachers.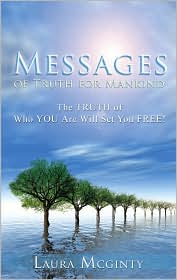 Laura McGinty

As you read Messages of Truth for Mankind, you will come into your peace, your purpose, and your true self. Once there, your journey becomes truly joyful.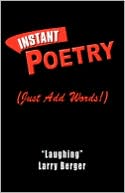 Larry Berger
Instant Poetry (Just Add Words!) is a collection of forty-eight of Lawrence Berger's instant poems. He has performed some of the poetry on stages along the West Coast and in upstate New York.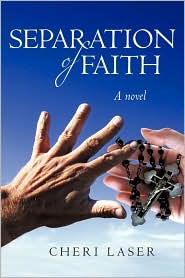 Cheri Laser

"Separation of Faith" is an intricate novel. Cheri Laser's prose is simply outstanding and her characters crackle with realism--they become utterly real people. The storyline never drags, and at no point does this novel ever fail to completely engulf (the reader)..."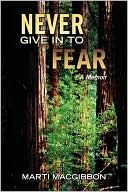 Marti MacGibbon
"…Her narration is funny — she can laugh at her old self, even as she shows the reader the terror and loss she felt in the past…MacGibbon is self-aware, and is able to show the humor of the moment without losing the tense pacing of the story. The memoir whips along, hardly taking a breath…an excellent story, both inspiring and entertaining."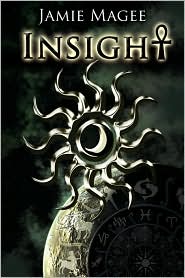 Jamie Magee
"A solid debut from a promising new literary talent, Insight is sure to become a favorite of true fans of fantasy fiction. An engaging read."
Diane Brandow
Sometimes, You Have to Take a Second Chance on the First Love of Your Life...
A gorgeously drawn portrait of love and life in the American West, Rainstorm is about the enduring power of human relationships to survive despite all obstacles.
John J. Murphy
Critically-acclaimed author of business and inspiring books, John J. Murphy, shares how you can live a life of inner peace. In Beyond Doubt, he offers a simple, four-step model that forms "The Ring of Peace," a tool that when properly used enables you to experience peace and joy in everyday life.
Patricia Gayle
A young woman showering for her date is interrupted when he arrives early. Unable to contain his passion for her any longer, he won't take no for an answer. In the struggle that ensues, the woman is killed. Thus begins
Blow Dart: The Abduction
by
author
Patricia Gayle.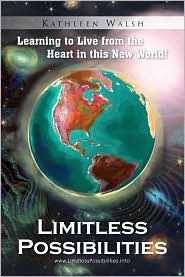 Kathleen Walsh
Limitless Possibilities parlays a personal spiritual journey with a conscious motive of blending with new intergalactic energy to achieve peace, happiness, tolerance, love and understanding in face of adverse happenings in our present day world. For readers seeking to expand their understanding of "enlightenment" and willing to take their own journey, this book is a must-read. The benefits include the opportunity to find a beginning to better self control and interaction with the physical and spiritual worlds. The only risk: life changing principles to induce near miraculous clarity in thought process.

Nora Roberts
Publishers Weekly claims "Roberts keeps getting better...[her] prolificness shows no sign of abating." They add, "When Roberts puts her expert finger on the pulse of romance, legions of fans feel the heartbeat." USA Today calls Nora "a consistently entertaining writer."
Michael Loyd Gray
It is not too often that a novel combines Hollywood royalty, raunchy rednecks, Bill O'Reilly and cowboys who spout insight worthy of a Zen master. But award-winning novelist Michael Loyd Gray makes it work, and masterfully so, in his latest book, Not Famous Anymore.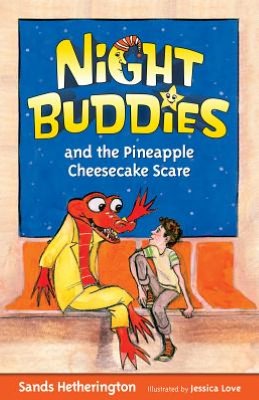 Sands Hetherington
"Night Buddies is a wonderful display of talent and literature." — Burlington Times News

D.H.
Brooks
A Legacy of the Pacific. D.H. Brooks has spun a masterful story of three royal merchildren caught in a plot by their uncle to take over the monarchy.
L.A Smith
"Tattered Obsessions" picks up where "Making Love Last" left us. The characters continue their bond in the entangled web of love, lust and deceit. Without giving away the ending to "Making Love Last" my readers will be pleased with "Tattered Obsessions."
Sharon Marcus
The Next Step refers to the next step, the successive next steps we are to take as we follow the path of mystery and revelation.

"Sharon Marcus illuminates the mystical world of the Sufi path. Her insights are both instructive and revealing. A must read for anyone interested in Sufism."
Anna Block
"Ursula's Prism: The Holocaust through a Child's Eyes...A survivor's Story" is a guide of struggling to survive in the concentration camp of Bergen-Belsen. Author Anna Block bases her work on a true story of survival, of a young girl against all odds trying to succeed in a world that couldn't care if she lives or dies. "Ursula's Prism" is a riveting work of fiction, highly recommended."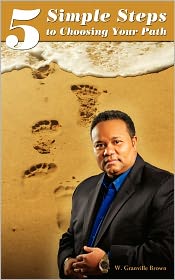 W. Granville Brown
W. Granville Brown is a professional certified life coach who has assisted many clients in realizing their dream of moving from stagnant to success. He is also a much sought-after public speaker.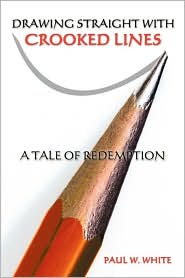 Paul W. White
Drawing Straight With Crooked Lines is a novel about how God uses flawed and imperfect people to carry out his perfect plan. The book illustrates how the power of God can transform a human life, no matter how far down the ladder we may have fallen. It also demonstrates the unique love the Heavenly Father has for all His children and the lengths He will go to show us this love. This cleverly written book mixes humor and wit to carry its timeless message of hope.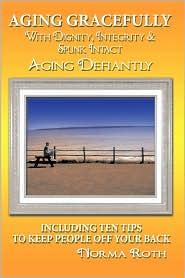 Norma Roth
"A "Must Read," Entertaining and Informative Book on Aging...I give Aging Gracefully my highest recommendation." By Bettie Corbin Tucker
Ted Unarce
Can the world's wealthiest man save the planet by secretly giving away his entire fortune? Enter Ted Unarce's new psychological thriller, Wages of Fear and the mind of Jason Yeo, world's richest man who, given one year to live, seizes this opportunity to make his dangerous gamble.
Franki deMerle
DragonFly Dreams -- When sisters seek to explore their dreams through past life regression techniques, they discover secrets about their pasts that could reveal the purpose of their current lives...
Mike Saxton
"Talk about an apocalyptic scenario! You will find it in Mike Saxton's riveting science fiction, fantasy and doomsday novel 7 Scorpions: Rebellion. Saxton's book had me in its thrall. I could not stop reading or, better said, devouring it."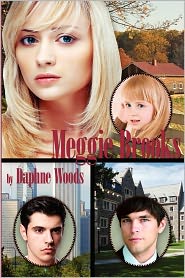 Daphnie Woods
"This novel will enlighten you.This novel will entertain you. But most of all, this novel will inspire you."
Jeannie Walker
A Texas millionaire rancher discovered his wife and bookkeeper had stolen thousands of dollars from him. After he demanded the money back, he started getting sick. While in the hospital, doctors were mystified as to how an otherwise healthy, energetic man could become so deathly ill. The dying man told everyone within earshot that his wife and bookkeeper were killing him.
Robert Ross
"An action western with a modern twist.
"

" Rich in character, rapid in pace, the authentic dialogue is pure blood and poetry.
"
Tracy Searight-Dibert
Detective Pancake is an enjoyable read. Author Tracy Searight Dibert's entertaining tale of culinary suspense is a quality selection for young readers, both engaging and easy to follow. Furthermore, the rhyming, lyrical format of the story and vivid, complementary illustrations add to its considerable appeal, making it quite the pleasant reading experience for parents, teachers, and children alike. A rewarding literary treat.
Melissa Foster
"Megan's Way was everything anyone could want in a great read. The characters were marvelously well crafted, dramatically realistic...the conversation flowed so very well and the entire story kept me engaged from beginning to end..."
"...I laughed, I cried, I believed. The story was powerful and connected with the reader on so many levels..."
"It's a very powerful story with great characters. It is one of those that you want to turn over and start again."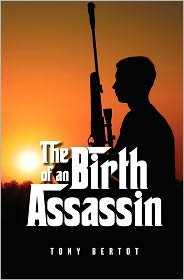 Tony Bertot
THE BIRTH OF AN ASSASSIN by Tony Bertot is an action packed suspense set in Chicago and New York in the early 1940's. It spans decades from 1942-1964. It is well written with depth, details and is action packed.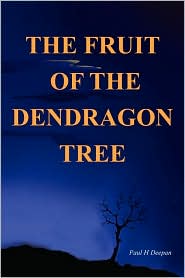 THE FRUIT OF THE DENDRAGON TREE, which won an Editor's Choice Award at the San Diego State University Writer's Conference, is his first novel.
Partial proceeds from the sale of this book will be donated to organizations supporting Breast Cancer research, treatment, and education. More information on this initiative, about the author, and the novel can be found by visiting Paul's website at www.pauldeepan.com

Jonathan Anthony Burkett
"
This young author is clearly wise beyond his years. He has written a heartwarming story of how the best of friends can ultimately become lovers, and do so by further deepening their friendship."
Peter Christian
Are you curious or concerned about the legendary 2012 or the future? This book uncovers the truth behind all the myths associated with the Mayan Prophecy and Calendar and what these times signify for us.