Paul H. Deepan

Paul Hari Deepan was born in Port-of-Spain Trinidad, and was educated in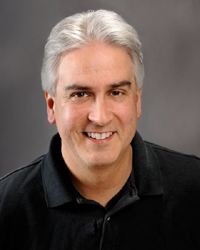 England, Trinidad, and Canada. He spent most of his career in the pharmaceutical industry before becoming a writer.



He currently lives with his family near Nashville, Tennessee, and volunteers as a reading mentor in the Metropolitan Nashville school system via the PENCIL organization.
THE FRUIT OF THE DENDRAGON TREE, which won an Editorís Choice Award at the San Diego State University Writerís Conference, is his first novel.

Partial proceeds from the sale of this book will be donated to organizations supporting Breast Cancer research, treatment, and education. More information on this initiative, about the author, and the novel can be found by visiting Paulís website at www.pauldeepan.com



PageOneLit.com: Where did you grow up and was reading and writing a part of your life? Who were your earliest influences and why?

Paul H. Deepan: I grew up in Trinidad, England and Canada, and yes, reading and writing was always a big part of my life. My earliest influence was C.S. Lewis' The Narnia Chronicles, and J.R.R. Tolkien's The Hobbit, which were read aloud to our class at Dunross School in Port-Of-Spain, Trinidad, by Mrs. Ross, our English teacher. Mrs. Ross was a larger than life English lady who had a great "BBC" voice, and she did all the accents necessary to make the characters come to vivid life. Another influence was likely V.S. Naipaul, my father's cousin, who was held in great esteem by my family. When I would do short stories for school, it was often "that's a phrase worthy of Naipaul," so it was pretty early on that I learned that "being a writer" was something pretty special. Of course, when Sir Vidia went on to win the Nobel Prize for literature, that just punctuated the whole notion of what a writer could be to the world.


PageOneLit.com: Why do you write?

Paul H. Deepan: I suspect that like most writers I just can't help myself. I seem to be addicted to the process of story-telling, whether as a composer or a reader. It's not a very edifying response, but it may be the one closest to the truth. As well, I've come to understand that most people use their career or vocation as an opportunity to tell their own stories, and writing seems to be the most direct way to share my own story with the world.



PageoneLit.com: Briefly discuss your book new book The Fruit of the Dendragon Tree. Where did this story come from?

Paul H. Deepan: At one level, The Fruit of the Dendragon Tree is a Fantasy quest with a twist (and to discover the "twist" you'll have to read the book). At a deeper level, it's a story about family relationships: mothers and sons, fathers and daughters, mothers and daughters, and, for me especially, fathers and sons. Certainly it springs from the very loving relationship I had with my own Dad, and my desire to be a similar influence in my own sons' lives as he was in mine. It's also a spiritual story about life and death. The basic premise of the protagonist, Jake, is that death of a loved one is to be avoided at all costs. But as Jake evolves in the story he comes to understand that dying is not always such a bad thing when compared to certain alternatives of "not dying," such as being a vampire, or a werewolf.


PageOneLit.com: Explain the title
Paul H. Deepan: The Fruit of the Dendragon Tree as it relates to the plot.

The fruit of the Dendragon tree is central to the plot. It is this fruit which will allow the protagonist, 17-year-old Jake, to save his Mom's life, which is his basic desire in the story. But the price of this life is death for many others, and the decision that Jake has to make at the end, regarding who gets the fruit, is central to his growth as a character.


PageOneLit.com: What is it about the fantasy fiction genre you enjoy and why?

Paul H. Deepan: It's interesting to me, in answering this question, that I don't read a lot of Fantasy per se. I tend to be somewhat addicted to British murder mysteries (thanks for nothing, Elizabeth George). However most of my all-time favorite books come from the Fantasy genre. The Hobbit and The Lord of the Rings, The Narnia Chronicles, Ursula K. LeGuin's Wizard of Earthsea books (which I came to relatively late), almost anything to do with the Arthurian legends, but most especially Mary Stewart's Merlin trilogy (which is arguably not fantasy, but which I tend to classify as such) have all informed my storytelling, as has Frank Herbert's Dune trilogy, and Jonathan Swift's Gulliver's Travels. I think for me Fantasy affords the opportunity for nuanced (or even blatant) social and spiritual commentary; inventing a new world is a way of getting this done without the reader noticing she is being preached to.


PageOneLit.com: Partial proceeds from the sale of The Fruit of the Dendragon Tree will be donated to organizations supporting Breast Cancer research. Explain.

Paul H. Deepan: This was a very eerie part of the writing process. My protagonist Jake, is seventeen, and his mother has breast cancer. The name Jake came from my older son's middle name, which is Jacob. After I wrote The Fruit of the Dendragon Tree, my son turned seventeen, and my wife was diagnosed with Breast Cancer. So she went through the whole surgery, chemotherapy and radiation regimen that I gave Jake's mother Mary in my book. We lived this rigorous therapeutic journey as a family, and although the outcome has been positive for my wife, it isn't for everyone. Breast Cancer touches the lives of 1 woman in 8 in the US. And their families and loved ones. It's a much more treatable disease than it used to be, but it's still a tough road for anybody. Anything I can do to help with research is a good thing, I think.



PageOneLit.com: The Fruit of the Dendragon Tree won an Editor's Choice Award at the San Diego State University Writer's Conference -- How does that make a first time novelist feel? Congratulations on the award!

Paul H. Deepan: Thank you! This was an incredibly affirming experience. At any time, I think when you are struggling to be established, and a bona fide industry pro gives you this kind of attention, it's very positive. The man who nominated me, Jim Minz, is an editor for Baen books, which as he describes it, is a real "in your face" Sci-Fi house. Before my appointment with him, a couple of people at the conference had already received feedback from Jim that was, shall we say, less than complimentary. Trying to be kind, they warned me to not be too devastated by what he said. So I sat down with Jim, and he looks me in the eye and says "This is the best F@8*ing submission I've read at a F#@#ing writer's conference in F*&%ing forever."

With apologies to WInston Churchill: Never has so much profanity meant so much to so few.



PageOneLit.com: What do you hope to achieve with Paul H. Deepan: The Fruit of the Dendragon Tree?
Well, obviously I'd like enough people to read it so that I can become established as a writer with real influence. If enough people read the book, I'll also be able to make a significant contribution to the breast cancer charities I support. But in a funny way, just having written a novel that people who don't even know me are now reading is a real accomplishment, and I'm very grateful that I was able to finish this work and bring it to life so that others could read it, and not just me and a few close friends.


PageOneLit.com: What was the last book you read?

Paul H. Deepan: I have a habit of reading books over and over again, so I must confess that I just finished re-reading T.H. White's The Once and Future King. That's a great interpretation of the Arthurian legend, and White has so much psychological insight into people it's not even funny. To have spawned derivative stories like Camelot (and even Spamelot) is quite a tribute too

PageOneLit.com: What's next?

I'm working on the sequel to Dendragon, which is to be called The King of Tiramonde. I'm already feeling some pressure to get this done, as there are some readers who have already said they've really liked the characters I drew in Dendragon, and that they "can't wait to read the sequel." I think as a new writer you try to prepare yourself for the scenario where nobody likes your book. But the other problem to have of course is where a lot of people like your book, and they want more.


PageOneLit.com: Do you have any hobbies? What are they? How do they enhance your writing?

Paul H. Deepan: I read a lot. And, apart from writing itself, I think reading is the best preparation for writing. But I also spend a fair amount of my spare time working out, especially swimming. There's something very meditative for me about swimming. For one thing, the rhythmic breathing that is such a focus in meditation is very important. I lose myself when I swim in much the same way that I lose myself when I write. It's very healing to get out of your own way, and swimming lets me do this. I write my best when I lose myself, when it feels like it's not even me that's doing the writing. And I think that swimming helps me practice this letting go.